Friends – Valentine's Bake Sale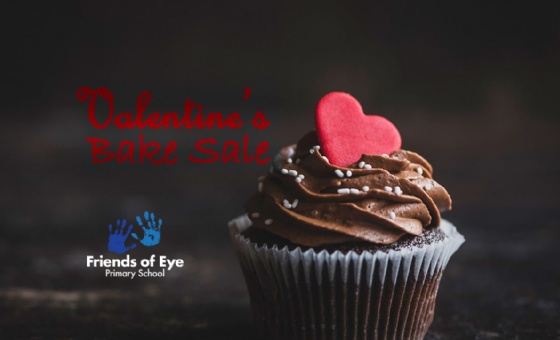 We are holding a Valentine's Bake Sale on Thursday 13th and Friday 14th February after school at 3:15pm.
This was thought of and has been organised by some of our Y6 children. All money raised will be used to help fund the new library
All donations of cakes, buns, biscuits etc. are gratefully received. Please leave labeled donations with the class teacher on Thursday morning (the 13th). Please do not use nuts.
1st, 2nd and 3rd place prizes will be awarded to the best decorated bakes, and will be judges by Y5.
Thank you for your support
Email: eyefriendsevents@outlook.com
Facebook: Friends of Eye Primary School