Class 2 – Beech
Welcome to our new Beech Class page. This page covers details for the coming year, with helpful guides on your child's learning journey.
---
Home Learning (19th March 2020)
Compulsory Home Learning: Daily Tasks
These tasks will cover two weeks of home learning, and will be reviewed after that time period if necessary.
For both the compulsory and optional home learning tasks, linked PurpleMashPurpleMash activities or helpful websites may be suggested by your class teacher as appropriate, however all subject areas are still possible without computer access.
Reading
Daily reading and phonics practice. This could be HFWs, phonic sound mats and phase words.
Sharing stories with adults and/or siblings. How many can you share? Can you write a book review? Can you discuss what is happening in the pictures and text?
Some reading comprehension activities will be set as part of the weekly English schedule.
Spelling
Use the termly spelling lists
Spelling activities and games
English
Week 1 – Writing genre- rags to riches stories
Week 2 – Writing persuasive letters

Monday
Draw a main character and write a list of adjectives to describe personality, how they feel and what they look like.

Tuesday
Write power of three sentences to help build a character description. Begin to explain why they feel the way they do.

Wednesday
Draw a setting for your rags to riches story and label it using adjectives. Think about using the senses to help.

Thursday
Write a setting description. Use power of three sentences with adjectives. Write sentences using the senses. Write sentences with commas for listing more than one object or idea.

Friday
Write some sentences or labels using the possessive noun apostrophe. These can be for items in your home.

Monday
Plan your rags to riches story with a beginning, middle and end. Draw pictures and write sentences or key words for each part to remind you of what happens. Write key phrases/ sentences you want to include when writing your story.

Tuesday
Write your story beginning. Use exciting language and vocabulary. Perhaps use dialogue for your main character.

Wednesday
Write your story middle.

Thursday
Write your story ending (remember this should be positive!)

Friday
Write a list of adverbs then write sentences. Remember to use correct punctuation and grammar.
Times Tables practice
Practice counting in 2s, 3s and 5s.
Use Purple Mash for games and activities
White Rose Maths have some good resources and activity ideas
Numberrock.com do raps and songs for times tables
Maths
Week 1: revision of addition and subtraction- use all our methods to solve 2 digit number operations and record in number sentences. Addition and subtraction for measure (length). Number bonds to 10/20 and 100. Number bonds within 100.
Week 2: revision of multiplication and division
Purple Mash maths activities
Topic Home Learning
For each of these subjects, your teacher has suggested three different activities or projects for you to choose from.
We do not expect adults to be teaching any new content at home: these activities have been chosen to reinforce key skills and continue topics already introduced at school.
Be creative and have fun with these home learning tasks! You will have the opportunity to share your work with your teacher and classmates when you return to school.
Science
Look for micro habitats in your garden/ outside space. Discuss the names of plants and animals that you can see. Can you think of any food chains for that habitat?
Play some habitat challenge games on bbc bitesize for KS1.
Draw food chain pictures. Label the producer (plant) and consumers.
History/Geography
Research 10 facts about the United Kingdom.
Write a list of the 4 countries, main cities and rivers in the UK.
Create an information poster or leaflet about the UK.
Art/D&T
Design and write an ingredients list for a healthy smoothy or fruit salad.
Watch a cooking programme together.
List food objects under the correct food group heading of-Fruit & Veg/ Fats & sugars/ Carbohydrates/ Dairy/ Protein
PE
Do some Cosmic Kids yoga. (lots of fun ones on Youtube)
Get some fresh air and stay active! Kick a ball, throw a ball, ride a bike, start jumps etc.
Time challenge – how many …. Can you do in … minutes?
Burpees/ squats/ star jumps/ iron man shoulder taps/ ski jumps/ bunny hops (children's choice, sorry!)
RE
Write a Christian prayer and share it with your family before meal time.
Create an Easter garden
Tell your family one of the parable stories you have learnt.
Useful Websites
https://www.bbc.co.uk/bitesize
---
Teachers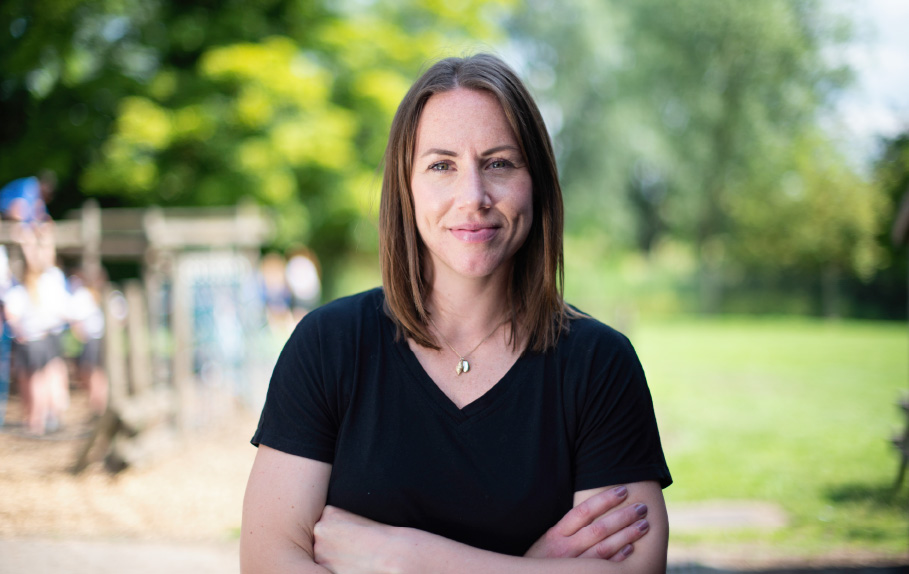 Miss Hilton
Teacher
About Rachael
What's your favourite book?
hmmm, as a child at primary school it was Kasper in The Glitter by Philip Ridley, I also loved the Borrowers and The Worst Witch series too. As an adult 'The color purple' Alice Walker and 'A kind worth killing' although I don't find I have much time to read that often. I save it for the summer holidays!
What's your favourite hobby?
I have lots of interests; all 'active' so it's safe to say I love a physical challenge and love being outside. Exercise is so good for your mental wellbeing so I try to do something every day. I enjoy playing Netball for my team Phoenix A, swimming, walking, running, gardening, weightlifting and Crossfit. I would say currently Crossfit is possibly my favourite hobby as I enjoy getting fit, strong and healthy. I have made great friends and have begun competing in local competitions this year.
What has been your most exciting adventure?
Travelling to Australia and Thailand for around 7 months when I was 19. Gaining my open water scuba diving qualification was great too; the ocean is like another world.
Tell us about a job you did before you were a teacher….
I worked at Booja Booja chocolate factory! Although I was in the office I managed to sample the odd chocolate here and there!
What's your most inspirational thought?
I often talk to my class about perseverance and determination so this fits quite well with that. Giving something a go, and working hard when things get tough is much better than never trying it to begin with.
"Persistence can change failure into extraordinary achievement."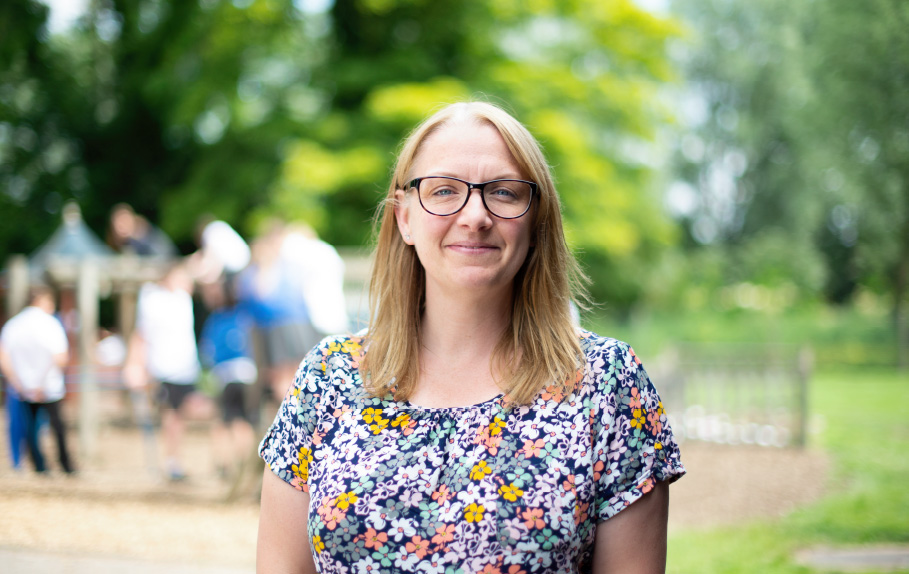 Mrs Skipper
Higher Level Teaching Assistant (HLTA)
Beech Class Twitter Feed
Year 2 – Reading List
The Cat Who Lost His Purr, Michelle Coxon
Frightened Fred, Peta Coplans
Friends, Kim Lewis
Mog Stories, Judith Kerr
Mr Wolf's Pancakes, Jan Fearnley
Frog is Frog, Max Velthuijis
Cat and Mouse Story, Michael Rosen
The Snow Lady, Shirley Hughes
Grace and Family, Mary Hoffman and Caroline Binch
The Adventures of Captain Underpants, Dav Pilkey
The Diary of a Killer Cat, Anne Fine
Little Wolf's Book of Badness, Ian Whybrow
The Magic Finger, Roald Dahl
Mrs Wobble the Waitress, Allan Alhberg
Pirate School: Just a Bit of Wind, Jeremy Strong
George's Marvellous Medicine, Roald Dahl
The Giraffe, Pelly and Me, Roald Dahl
The Guard Dog, Dick King-Smith
Emily's Legs, Dick King-Smith
I will not ever NEVER eat a tomato, Lauren Child
A Dark, Dark Tale, Ruth Brown
Lima's Red Hot Chilli, David Mills and Derek Brazell
Monster Bed, Jeanne Willis and Susan Varley
Clever Polly and the Stupid Wolf, Catherine Storr
Not Now, Bernard, David McKee
T.Rex, Vivian French and Alison Bartlett
J is for Jamaica, Benjamin Zephaniah and Prodeepta Das
The Lighthouse Keeper's Lunch, Ronda and David Armitage