Class 3 – Willow
Welcome to our Willow Class page. Here you will find helpful links to inform you and help support your child's learning, as well as important dates and updates from our Twitter feed. When I asked Year 3 how we should introduce our website page, their response was "We love books, we are amazing at times tables, and we are the best class in the world"... so I think that speaks for itself!
---
Home Learning (19th March 2020)
Compulsory Home Learning: Daily Tasks
These tasks will cover two weeks of home learning, and will be reviewed after that time period if necessary. Any paper resources needed to complete these activities will be provided along with this pack.
Linked Youtube videos, PurpleMash 2Dos or helpful websites may be suggested by your class teacher as appropriate, however all subject areas are still possible without computer access.
Reading
Daily reading practice, and sharing stories with adults and/or siblings

Listening to stories read aloud on YouTube (you will find most picture books on here!) or Google 'BBC Bedtime Stories'
Spelling
Use the attached sheet of spelling words: Common Exception Words
I would suggest choosing and focusing on 5 of these words per week.
Ideas for spelling activities/ games: spelling hangman, race against the clock (how quickly can you write the words correctly?), writing words in bubble writing/ rainbow colours/ typed, Spelling Shed (https://www.spellingshed.com/) - 14 day free trial
English
Week 1 – Writing defeating the monster stories
Week 2 – Writing newspaper articles

Monday
create and describe your own monster. Can you use exciting adjectives and similes?

Tuesday
create the hero of your story

Wednesday
plan your story

Thursday
write your story

Friday
EITHER edit your story and write it up neat, in your best handwriting, OR type your story up using the PurpleMash template

Monday
read and answer questions about a newspaper article

Tuesday
creative writing about an alien invasion (using the picture stimulus given).

Wednesday
plan a newspaper article about an alien invasion

Thursday
write your article

Friday
draw a story map and make up actions to retell your newspaper article or story from last week

Times Tables practice
Maths
Week 1: revision of addition and subtraction (numbered in order 1-5)
Week 2: revision of multiplication and division (numbered in order 1-5)
Each task is split into 3 challenges: children must complete at least one of these per day.
See attached calculation guidance to better understand the methods that your child has learnt at school for the four operations.

Times Tables Rockstars own another website called Numbots (play.numbots.com) which is offering a free trial at the moment where children can practise arithmetic skills. Log-in with the same TTRS logins.
Topic Home Learning
For each of these subjects, your teacher has suggested three different activities or projects for you to choose from. You must complete at least one from each of the 5 subjects over the next two weeks (but you are welcome to do more!).

We do not expect adults to be teaching any new content at home: these activities have been chosen to reinforce key skills and continue topics already introduced at school.

You will have the opportunity to share your work with your teacher and classmates when you return to school… and you can send Miss Brown photos of your work on Twitter! @EyePrimaryYear3
Science
Forces and Magnets: how many magnets or magnetic objects can you find in your house? Make a list of these and what they are used for.
Rocks: what kinds of rocks can you find in your garden/ along the way during a walk? Sort them depending on whether you think they are sedimentary, metamorphic or igneous (a guide is provided).
Light and Reflection: Water Refraction Experiment (guide included)
History/Geography
Stone Age to Iron Age: create a model of Stonehenge, using any creative resource you would like (I am thinking of lego, clay, building blocks, or even biscuits!).
Natural Disasters: create a performance, artwork or piece of writing about a volcano. You could do some research, write a story, create a dance… it is up to you! (If you have a sibling in Year 5, you could do this together.)
Historical enquiry skills: what is the oldest object in your house? Describe its history (where did it come from, how old do you think it is, what is it used for etc.) and sketch the artefact.
Art/D&T
Learn to draw Prince Grogbah from The Nothing To See Here Hotel with the illustrator himself, Steven Lenton! (https://www.youtube.com/watch?v=Ou4M9EY5YqU or search "draw prince grogbah" on Google.)
Do some cooking or baking with a member of your family.
Continue learning how to draw a self-portrait. Videos with step by step instructions of eyes, lips and nose are on the "RapidFireArt" Youtube Channel. You can then use a mirror or a photo to have a go at drawing your own face or a family members face!
PE
Create a fitness circuit which you can practise in your house or garden, including lots of different exercises.
Go for a long walk in the fresh air with your family. Can you make a map of where you walked?
Do a yoga routine, following along with "Cosmic Kids Yoga" on YouTube.
RE
---
500 Word challenge –
We have been writing our own suspense stories this week, inspired by our model text...
Teacher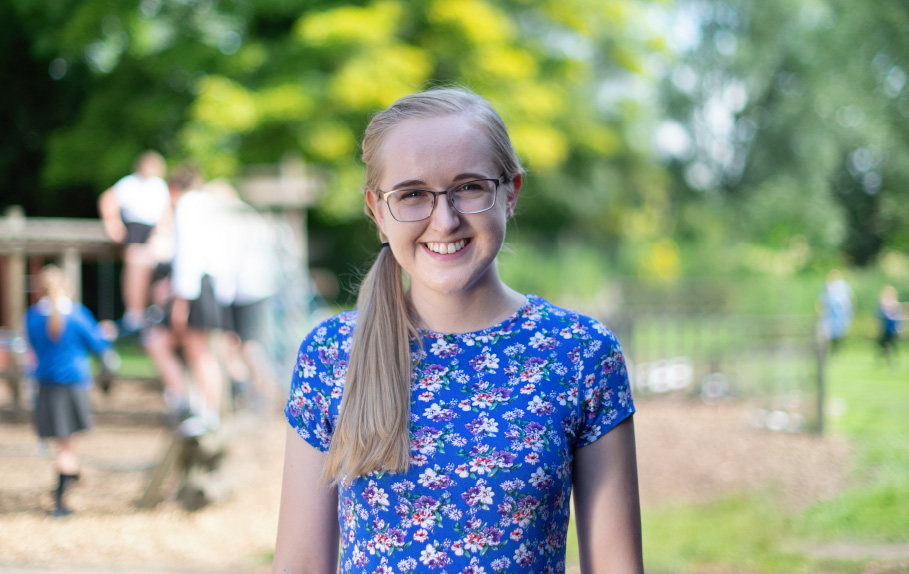 Miss Brown
Teacher
About Sophie
What's your favourite book?
My favourite children's book is Harry Potter, and my personal favourite is The Night Circus by Erin Morgenstern... both of which I love because they are so magical!
What's your favourite hobby?
I have been a dancer since I was eight years old and I still love dancing to this day.
What has been your most exciting adventure
Moving away to university: having new experiences and getting to meet people from all over the world.
Tell us about a job you did before you were a teacher….
I was a line dance instructor, running my own dance classes before becoming a school teacher.
What's your most inspirational thought?
"Wishes don't just come true. They're only the target you paint around what you want. You still have to hit the bulls-eye yourself." (a quote from another favourite author of mine, Laini Taylor).
Day-to-day in Willow Class
Reading Records
Children should be reading at home each night, and reading should be recorded in their reading record by an adult or the child themselves. It has become an important part of our morning routine in class to check that reading records are in school – and as a result, I have been able to award so many team points for frequent readers, so well done Willow Class! Keep up the great effort at home.
Homework and Spellings (PurpleMash)
As always, paper spellings will be given out each Thursday and tested the following Thursday. Spelling homework should be returned in your child's homework folder.
The children seem to be really enjoying using PurpleMash, both at school and at home, so a second piece of homework will continue to be set on PurpleMash this half term.
PE
This half term, Year 3 will have PE on Tuesdays and Fridays. PE kits should be kept in school all week, in case of timetable changes.
Twitter Willow Class 3
Curriculum Maps
Summer 2 (June – July 2020)
Content coming June 2020.
Summer 1 (April – May 2020)
Content coming April 2020.
Spring 2 (March – April 2020) – CURRENT
English
This half term we will be focusing on writing persuasive letters. Once we have finished 'The Creakers' by Tom Fletcher, we will also be reading 'The Truth Pixie Goes To School' by Matt Haig.
Maths
We will learn more about statistics, time, money and measurement this half term. We will continue to work on our times tables (particularly the 8s) using Times Tables Rockstars.
Science
Our new Science topic is Forces and Magnets, which will include gravity, friction, and the Earth's magnetic field.
History
We are continuing to learn about pre-historic Britain, particularly the Bronze Age and Iron Age this half term.
Computing
We will focus on emailing and staying safe online using PurpleMash.
RE
This half term, we will be considering the question 'Is the cross a symbol of love, sacrifice or commitment for Christians?'
PE
We will be doing Outdoor Adventurous Activities, Dance and Gymnastics in PE this half term.
French
We will be learning days of the week and months of the year, as well as practising our conversational French. In addition to this, we have been learning some Finnish as our whole school 'Language of the Term'!
Art
We will be working on our sketching and close drawing skills.
Music
We will be learning through 'The Dragon Song' this half term.
PSHE
We will continue to think about our 'Dreams and Goals' for the future, linking to our new Careers Assemblies, before moving on to 'Healthy Me'.
Spring 1 January – February 2020
English
This half term we will be focusing on writing suspense stories. Our class book is 'The Creakers' by Tom Fletcher.
Maths
We will cover shape, number and place value, fractions and decimals, addition and subtraction, and multiplication and division. We will continue to work on our times tables (particularly the 3s and 4s) using Times Tables Rockstars.
Science
We will be investigating light and shadow in our Science lessons, which will involve some great practical experiments and enquiries!
History
This term, we will be learning about early British history, from the Stone Age to the Iron Age.
Computing
Using our new PurpleMash resource, we will be developing two key computing skills this half term: touch typing and coding.
PSHE
As a whole-school approach, we will be thinking about our 'Dreams and Goals' in PSHE lessons, discussing high aspirations and the resilience needed to achieve our dreams.
RE
This half term, we will be considering the question 'Why are good stewardship and generous giving important for every Christian?'
PE
We will continue to have Premier Sport coaching on a Friday, and will also be practising our Gymnastics skills on a Wednesday.
Art
We will participate in Take One Picture as a whole school, where we will be analysing and producing art inspired by 'The Paston Treasure' painting.
Music
We will use Charanga to study and learn the song 'Three Little Birds'.
French
Our French vocabulary will be expanded by learning about classroom objects, instructions and colours.
Autumn 2 (November – December 2019)
English
We will be writing newspaper reports, robot stories and poems this half term. Our class book is 'The Iron Man' by Ted Hughes.
Maths
This half term we will be covering fractions, shape, statistics and measurement. We will continue to practise our times tables fluency using Times Tables Rock Stars!
Science/ Geography
We are learning about rocks, soils and fossils in Science. This links to our new Geography topic of Natural Disasters: where we will be learning about the causes and effects of volcanoes, earthquakes, tsunamis, tornadoes and tropical storms.
Art
We will be focusing on 3D form: designing and creating volcano sculptures using clay and papier mache.
Computing
We will use the Chromebooks and Google Classroom to learn about online safety, searching and streaming.
PE
The children will be learning Rugby skills on a Tuesday, and will enjoy provision from Premier Sport on a Friday.
PSHE
We will be focusing on wellbeing and healthy relationships in PSHE, including how to cope with anxiety and anger.
RE
The children will be exploring the question: How does a Muslim show their submission and obedience to Allah?
Music
The children will continue to practise playing the Glockenspiels and singing, leading up to our Christmas Carol Concert!
Autumn 1 (September – October 2019)
English
This half term we are doing lots of creative writing, including writing stories about defeating monsters! We will also be thinking about information texts and Roger McGough poetry. Our class book is 'The Nothing To See Here Hotel' by Steven Butler.
Maths
This half term we are focusing on number. We will be covering place value, multiplication, division, addition and subtraction. We will not only be doing lots of calculation practise, but plenty of problem solving too.
Science
We are learning more about our bodies in Science: thinking about nutrition, skeletons (of animals and humans), and muscles.
French
We will be doing lots of speaking and listening in French, becoming confident with basic conversation, numbers and colours.
D&T
This half term we are thinking about cooking and nutrition by designing, making and evaluating a range of different sandwiches.
PE
The children will be learning Hockey skills on a Thursday, and Football skills on a Friday. We will be thinking about the effect that exercise has on our bodies, linking PE with our Science topic.
PSHE
We will be focusing on healthy relationships in PSHE, including how our actions affect others and challenging stereotypes.
RE
The children will be exploring the question: How do Christians show that 'reconciliation' with God and other people is important?
Geography
Our topic is 'South America', so we will be learning all about countries, biomes and climate, the Andes mountains and the Amazon Rainforest.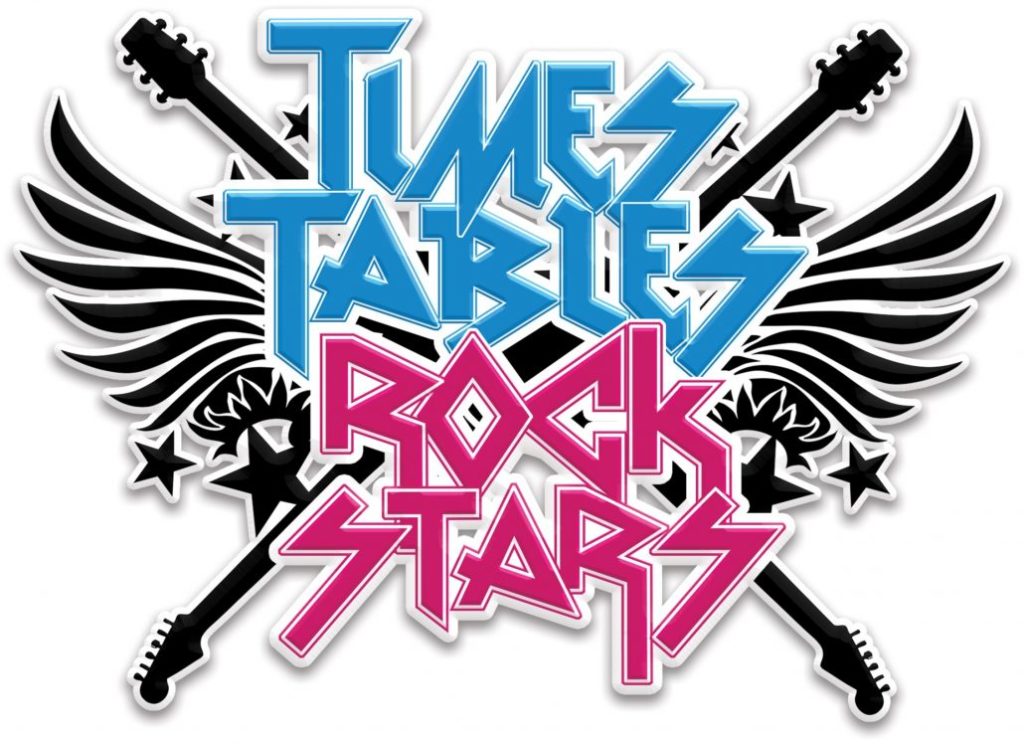 Times Table Rock Stars (TTRS)
To increase our confidence with times tables in Key Stage 2, the children have been enjoying using TTRS at school, competing against their friends and against other classes! Please remember that your child can also access TTRS at home (using a computer or the app on a phone or tablet) - if you need another copy of their login details, please ask their teacher.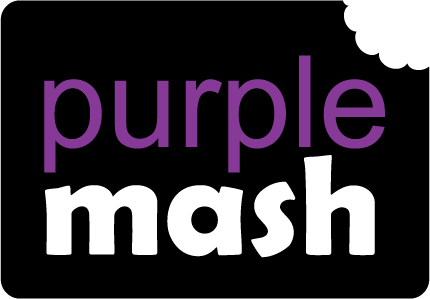 PurpleMash
We are currently using PurpleMash to develop our computing skills in lessons. This is also where you will be able to find your child's weekly online homework task - please contact Miss Brown if they have lost or forgotten their login details.
Year 3 – Reading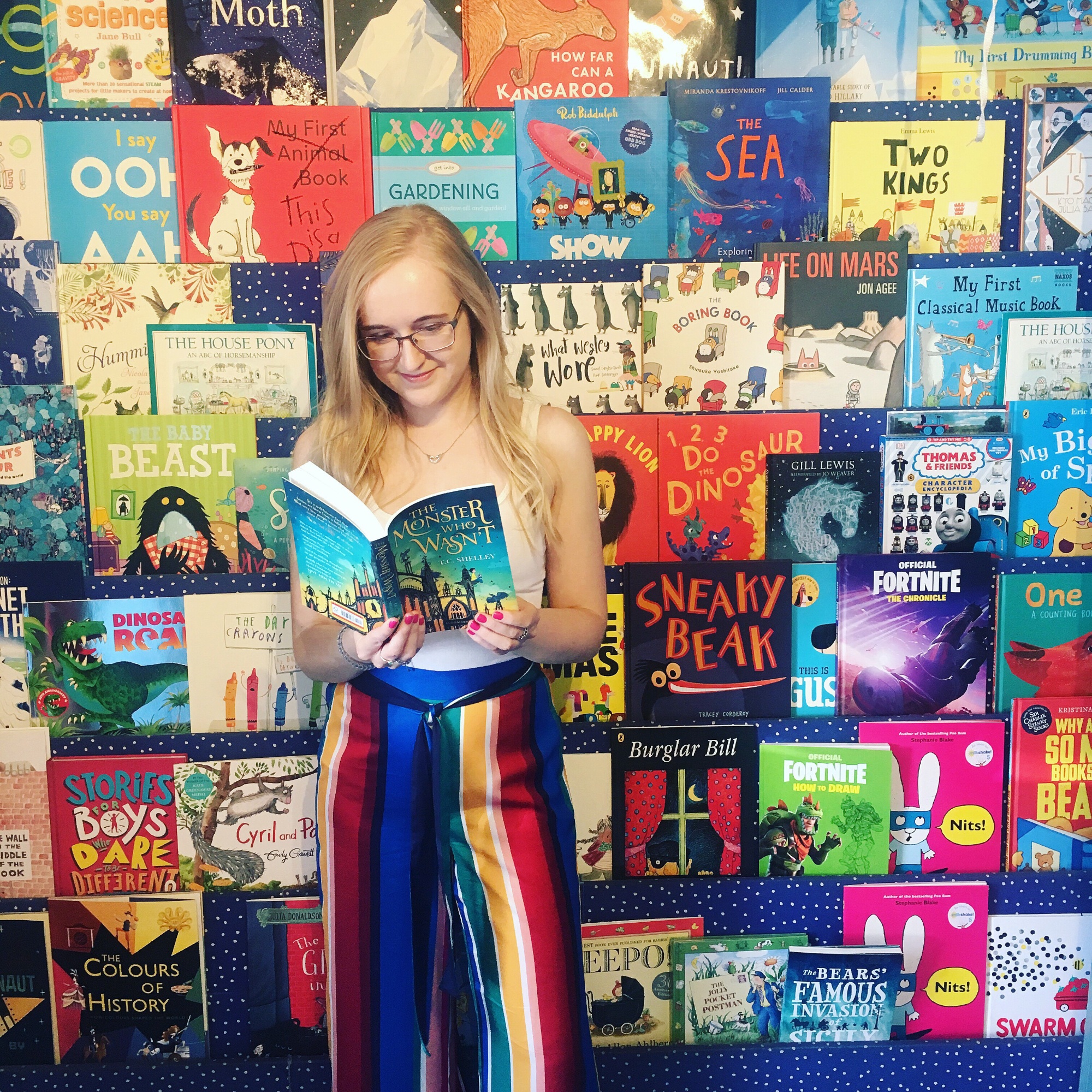 Miss Brown's Top 5 Recommendations
---
The Nothing To See Here Hotel
Steven Butler
The Creakers
Tom Fletcher
The Train to Impossible Places
P G Bell
The Wild Robot
Peter Brown
The Magic Misfits
Neil Patrick Harris
Other recommendations for Year 3
Fortunately, The Milk, Neil Gaiman
Mr Popper's Penguins, Richard & Florence Atwater
Woof! Allan Ahlberg
The Giant Baby, Allan Ahlberg
Ms Wiz Series, Terence Blacker
Whizziwig, Malorie Blackman
Mrs Armitage, Quentin Blake
Freckle Juice, Judy Bloom
Flat Stanley, Jeff Brown
Utterly Me, Lauren Child
Clarice Bean, Lauren Child
The Sea Piper, Helen Cresswell
The Twits, Roald Dahl
Matilda, Roald Dahl
Charlie and the Chocolate Factory, Roald Dahl
Despereux, Kate DiCamillo
Diary of a Killer Cat, Anne Fine
Bill's New Frock, Anne Fine
The Day I Swapped my Dad for a Goldfish, Neil Gaiman
The Iron Man, Ted Hughes
How the Whale Became, Ted Hughes
The Hodgeheg, Dick King-Smith
The Golden Goose, Dick King-Smith
The Dog who changed the World, Robert Leeson
Pippi Long Stockings, Astrid Lindgren
The Stowaways, Roger McGough
The Butterfly Lion, Michael Morpurgo
The Dancing Bear, Michael Morpurgo
The Worst Witch, Jill Murphy
Hansel and Gretel, Jane Ray
Freaky Friday, Mary Rodgers
The Hundred mile an hour dog, Jeremy Strong
My Mum's going to Explode! Jeremy Strong
The True Story of the 3 Little Pigs, Jon Sciezwa
The Owl who was Afraid of the Dark, Jill Tomlinson
Daisy May, Jean Ure
No Worries! Marcia Williams
Cliffhanger, Jacqueline Wilson