Class 1 – Ash
Welcome to our new Ash Class page. This page covers details for the coming year, with helpful guides on your child's learning journey.
---
Home Learning (19th March 2020)
Compulsory Home Learning: Daily Tasks
These tasks will cover two weeks of home learning, and will be reviewed after that time period if necessary. Any paper resources needed to complete these activities will be provided along with this pack.
For both the compulsory and optional home learning tasks, linked PurpleMashPurpleMash 2Dos or helpful websites may be suggested by your class teacher as appropriate, however all subject areas are still possible without computer access.
Reading/Phonics
Daily reading practice – I have attached some comprehension questions to discuss (Page 1)
Sharing stories with adults and/or siblings
Going through phonics sounds on the sheet given – reading them, writing them, finding things around the home with that sound in (Just like Mr Thorn does phonics!) (Page 1a)
Spelling
Use the attached sheet of spelling words (Page 2 &3) – to practise these, you can:
Cover them with your hand and challenge yourself to write without looking
Use as many as possible in a sentence
Sound talk them (if you can! If there are tricky words, train your brain to remember them!)
Write the sound buttons on them (if you can! If there are tricky words, train your brain to remember them!)
Write them out in a tray of sand/sugar/salt/mud/slime
English
Week 1 – Writing a meeting tale
Week 2 – Writing a meeting tale

Monday
Draw your own story map (Page 4)

Tuesday
Re-enact the story (Page 5 – model text)

Wednesday
Describe a character toolkit (Page 6)

Thursday
Describe a setting toolkit (Page 7)

Friday
Repeating words tool kit (Page 8)

Monday
My meeting tale (Page 9)

Tuesday
Carry on from Monday

Wednesday
Write your meeting story! (Page 10)

Thursday
Carry on from Wednesday

Friday
Carry on from Thursday
Times Tables practice
Maths
Week 1: revision of number and place value (Pages 11-15)
Week 2: revision of addition and subtraction (Page 16 – show these number bonds using objects around your house or garden – you can even create your own harder addition and subtraction problems and take photos!)
Topic Home Learning
For each of these subjects, your teacher has suggested three different activities or projects for you to choose from.
We do not expect adults to be teaching any new content at home: these activities have been chosen to reinforce key skills and continue topics already introduced at school.
Be creative and have fun with these home learning tasks! You will have the opportunity to share your work with your teacher and classmates when you return to school.
Science
See which material makes the best boat out of paper, tin foil or plastic bags and try and figure out why.
See if you can find examples around your house and garden of our main materials – plastic, paper, metal, wood, water, rock, fabric and glass.
Grab your favourite teddy and wrap him/her in some of our main materials. Next, dunk them in the bath! Which materials were absorbent and which were waterproof?
History/Geography
Draw out a rocket shape and list the 10 things that you would take to the moon with you!
Collect some recycling from around your house – like cereal boxes and plastic bottles. See if you can create a space rocket like the one Neil Armstrong went to the moon in!
Watch the YouTube video of the moon landing – grab some bedsheets and recreate the surface of the moon so you can re-enact the moon landing.
Art/D&T
Show your family how to make a spring.
Create an Easter card with a little chick inside using our technique from art – YouTube has lots of tutorials.
Paint the shell of a hardboiled egg to celebrate Easter.
PE
Teach your family how to do an ironman, a superman and a deep squat.
Come up with a Crossfit circuit to enjoy in your back garden.
How many skips can you do?
RE
Create your own Christian prayer and decorate the border.
Read the Easter story.
Retell the parable of The Lost Sheep
---
Teachers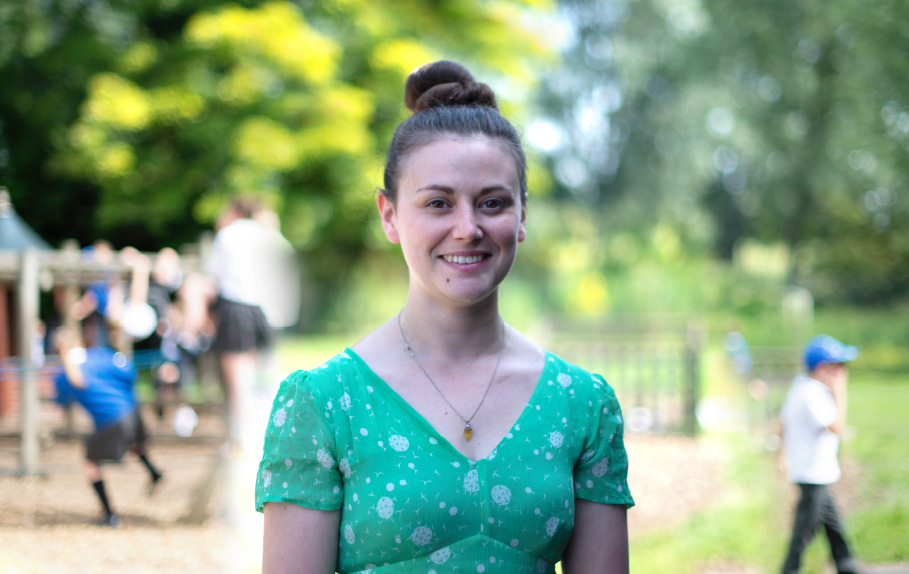 Miss Hoad
Teacher
About Alicia
What's your favourite book?
My favourite childhood book is The Suitcase Kid by Jaqueline Wilson and I often revisit it in adulthood if I am feeling nostalgic. I love the cartoon illustrations in Jaqueline's books too, by illustrator Nick Sharratt.
What's your favourite hobby?
I love to bake cakes, cook delicious dinners, draw, read and sometimes even make things out of fabric. I also love taking my dog Alphie for long walks, especially on the beach as he likes to swim in the sea!
What has been your most exciting adventure?
My most exciting adventure has got to be road tripping on Indian motorcycles all the way around Scotland, camping as we explored the furthest north we could get. We went in October, so it was very chilly, however we were able to swim at Calgary Bay on the Isle of Mull during a freak warm spell!
Tell us about a job you did before you were a teacher….
Before I was a teacher, I was a licensed children's wear designer for 6 years! I got to design with characters like The Minions, Peppa Pig, and even some of Disney's most loved too. I really loved this job as I got to be creative with some of the characters I knew and loved from my own childhood.
What's your most inspirational thought?
My most inspirational thought is that a smile often goes a long way. Not only is smiling infectious, you also never know who's day you might cheer up if you give a random grin. :-)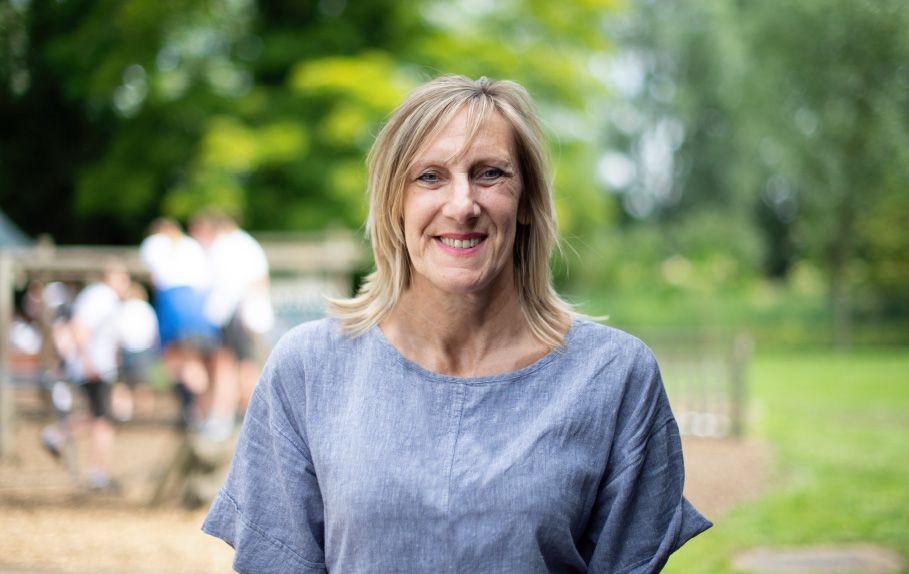 Mrs Nicolls
Teaching Assistant (TA)

Miss Claire Shadbolt
Teaching Assistant (TA)
Ash Class Twitter Feed
Year 1 – Reading List
The Cat in the Hat, Dr Seuss
The Tiger Who Came to Tea, Judith Kerr
Hairy Maclary, Lynley Dodd
The Large Family Collection, Jill Murphy
Charlie and Lola, Lauren Child
The Smartest Giant in Town, Julia Donaldson
The Gruffalo's Child, Julia Donaldson
The Gigantic Turnip, Aleksei Tolstoy
The Whisperer, Nick Butterworth
Mrs Armitage on Wheels, Quentin Blake
The Trouble with Jack, Shirley Hughes
My Friend Bear, Jez Alborough
Avocado Baby, John Burningham
A Bear Called Paddington, Michael Bond
Funnybones, Allan Ahlberg
The Hodgeheg, Dick King-Smith
The Jolly Postman, Allan Ahlberg
Mister Magnolia, Quentin Blake
Katie Morag Series, Mairi Hedderwick
Frog and Toad are Friends, Arnold Lobel
The Princess and the Pea, Minnie Grey
Amazing Grace, Mary Hoffman
Don't Forget the Bacon, Pat Hutchins
Emperor of Absurdia, Chris Riddell
The True Story of the Three Little Pigs, Jon Scieszka
Anna Hibiscus, Atinuke
Ask Me, Antje Damm
Where the Wild Things Are, Maurice Sendak