English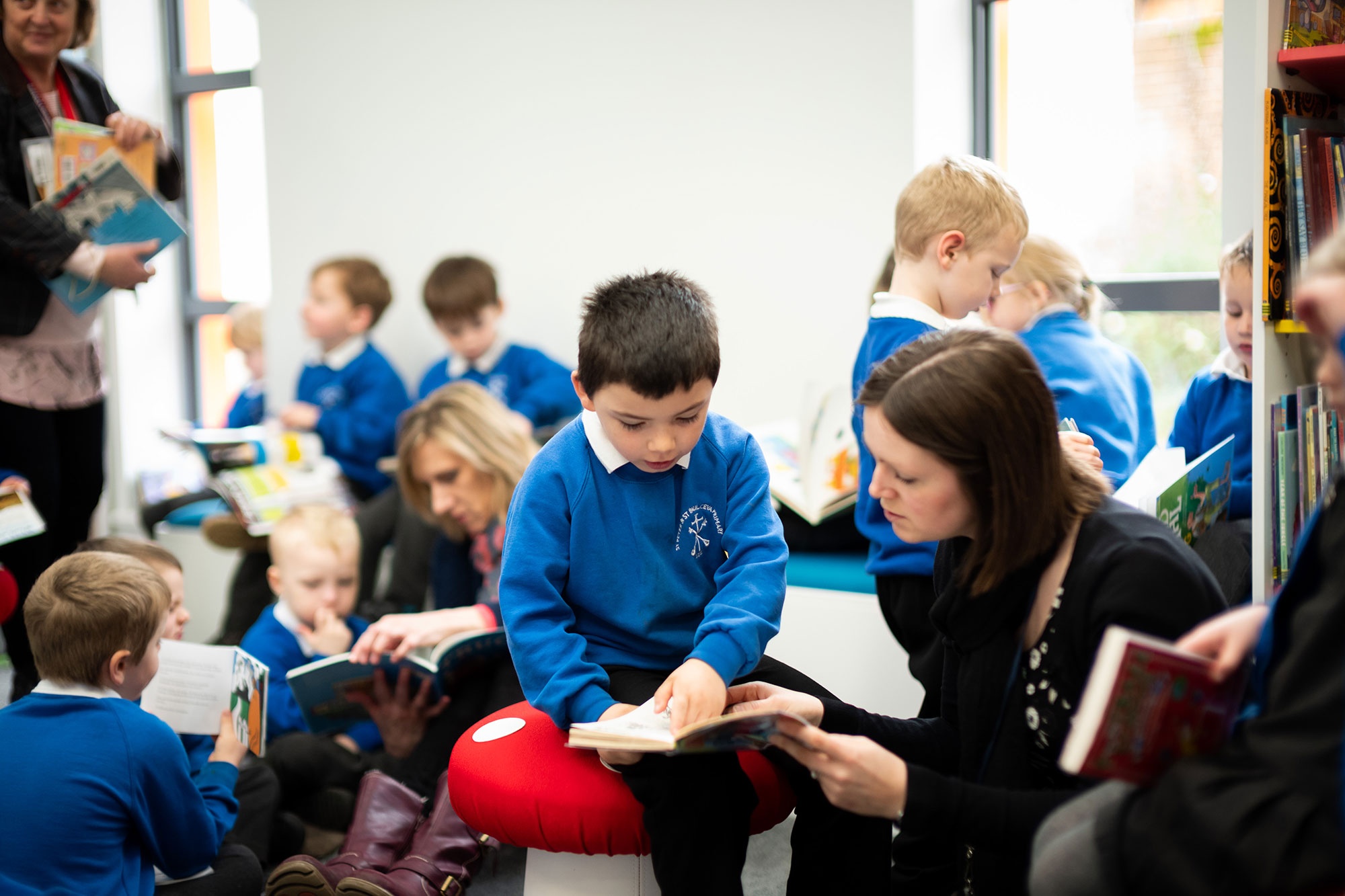 Reading
In our Reception class we provide our children with a wealth of experiences. They develop their language skills through talking about everyday activities; sharing favourite stories and books; using their imagination in role play; noticing letters on signs; recognising shops or restaurants by their logos. These are just a few experiences which serve to provide a firm foundation for children learning to read, giving them an understanding that print contains a message and that pictures are story-telling clues.
We use the Letters and Sounds phonic programme, throughout the school, as the basis for our rigorous teaching of phonics, to ensure all pupils learn not only the 26 letters of the alphabet and how to write them, but the 44 phonemes (sounds) these letters can make. The children will also learn a variety of 'phase' key words and tricky words by sight. Children read individually, in small groups (guided reading)and as a whole class, to develop the necessary skills and strategies for reading with understanding.
Children have a wealth of literature in school, as they need to be introduced to a variety of different genres, chosen at an appropriate level of ability for each group of children. As well as being able to read the text, children are encouraged to discuss the content of the book, and their opinions about people, places and events. There are comprehension activities linked with reading at all levels, to develop the higher order skills necessary at KS2.
We have a variety of reading schemes on offer starting with picture books for the very young, leading to phonic phased readers, such as; phonic phase readers, Rising Stars KS1 and KS2 Guided Reading Programme, Oxford Reading Tree and Sunshine Readers. We supplement this with a wide variety of other literature, including the Classics, Shakespeare and works from many famous authors, to capture a child's interest and provide stimulus to read.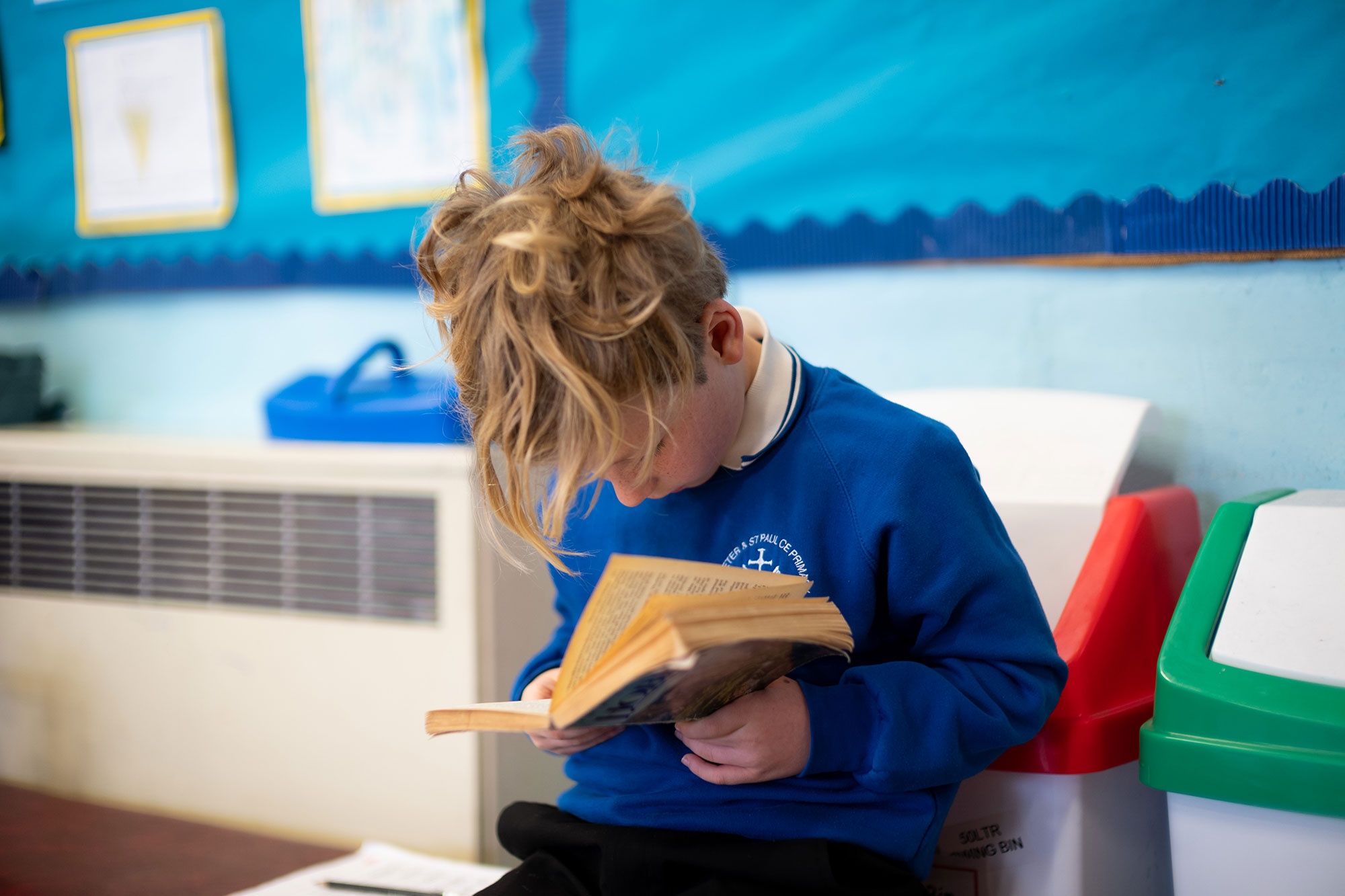 Writing
At St Peter & St Paul Primary School, the skills of mark-making, leading right through to cursive writing are fundamentally important to the way that children express themselves. Handwriting is taught across the school so that by the end of year 6 the pupils are confident and fluent writers.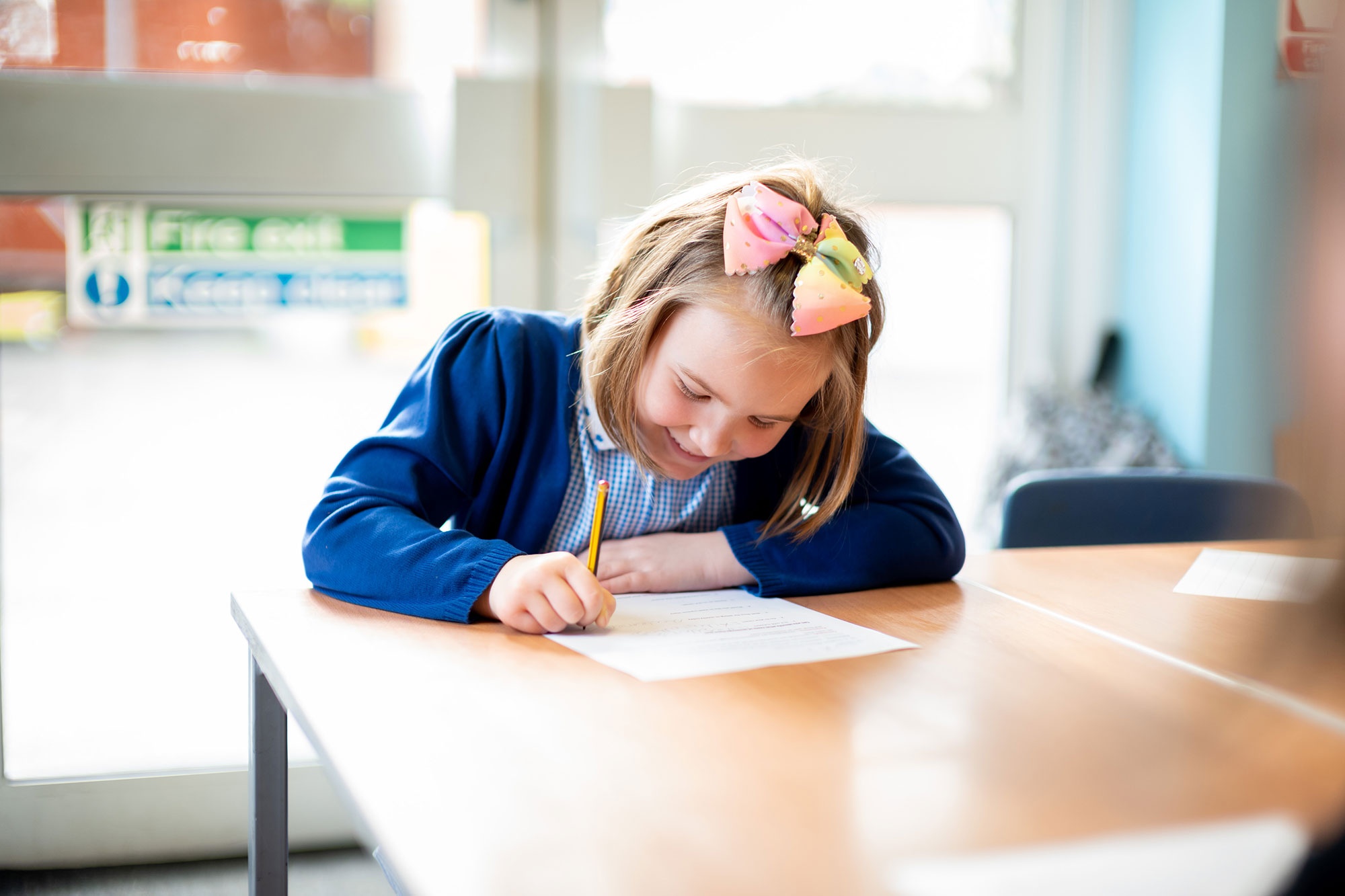 Writing is taught across the school in a variety of ways, both in literacy lessons and also the wider curriculum. The fundamentals of spelling, punctuation and grammar are built into the writing process and support the creative process, through prose and poetry, fiction and non-fiction. The love of language is extremely important within the teaching process and children are encouraged to be adventurous with their vocabulary choices.
Writing tasks are wide-ranging, from 'real reasons for writing' to fantastical fiction. Children will work on their own, in pairs or in groups to work through ideas, to critique their own or each other's writing and reflect on their strengths and areas for development. We encourage them to be bold and ambitious with their work and to take a genuine care in what they do.
Speaking & Listening
In order for children to be confident readers and expressive writers they also need to be articulate speakers. The modelling of clear speech and expression is therefore pivotal in the development of the children's literacy skills.
At St Peter & St Paul we take time to encourage the children to expressive themselves clearly, to orally rehearse what they want to say before they commit their ideas to paper and to listen carefully when other people are speaking.
Hearing texts being read aloud is very important at St Peter & St Paul. We expect time in the school day to be given to this, so children can hear the impact of words and how they affect the listener as well as the reader. Both adults and children are encouraged to read aloud on a daily basis and we feel this has a significant impact on both reading and writing.
Drama, role play and assemblies are just some of the other mechanisms that are used to develop confident, mature and expressive pupils in our school.